The Rhine Getaway Viking River Cruise
We are hosting The Rhine Getaway Christmas Market Cruise
December 9 – 16, 2017 ~ Join us for this magical experience!
Infinity Travelaz is inviting you to join us as we explore the Rhine River with Viking River Cruises. Taste some amazing Rhine River Region wines as we sail from Basel, Switzerland to  Amsterdam, The Netherlands. Experience the magic of Bavarian Christmas Markets, mid-evil castles and a World UNESCO Heritage site in Kinderdijk, Netherlands, their iconic 18th century windmills. 
You can preview our journey in the tablet pictures at the top of our page. We will extend the beginning of our adventure with an optional 2 night stay in Basel or Lucerne, Switzerland before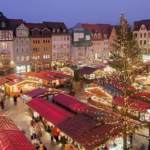 boarding the Viking Tialfi on December 9, 2017. Our journey will take through Breisach, Germany home of the Black Forest, renowned for their Cuckoo Clocks. Day 3 brings us to Strasbourg, France where we get a guided tour and see sites such as the European Parliment and the Strasbourg Cathedral. We are on to Heidelberg, Germany to take in the sandstone ruins of Heidelberg Castle and the beautiful city of Speyer. In Koblenz, Germany we get to tour the 700 year old Marksburg Castle and sail on to arrive in Rudesheim in late afternoon. Experience the famous Drosselgasse and taste local wines with an option to dine along the way as well. We arrive Cologne, Germany the next morning with time to explore dockside taverns, cafes and shops after visiting Cologne's DOM, a gothic cathedral completed in the 18th century. Our next stop is Kinderdijk to see their ingenious windmill that are a UNESCO heritage site. Our final morning arrival is in Amsterdam, the home of the Anne Frank house. Here we will extend our experience with an optional 2 night stay to explore the canals and museums.
This adventure will be a once in a lifetime experience, one that will be crossed off my bucket list. Click here for a sneak peak of the Christmas Markets. I can't wait!
Cabin category pricing per person, double occupancy, cruise only rates are as follows:
Standard Cabins ~ water level with picture windows:  Category E – $2124.00
French Balcony Cabins ~ French doors open with no veranda – Category D – $2424.00 and Category C – $2624.00
Veranda Cabins ~ French doors open to a small sitting area/veranda – Category B – $2674.00 and Category A – $2774.00
Corporate Travel Management
Infinity Travelaz approaches the role of account management differently than most other travel providers.
Infinity Travelaz will help optimize your corporate travel dollars with sound solutions to meet the often-conflicting needs of your budget and your travelers. While most travel agencies focus on booking travel, at Infinity Travelaz we offer you our complete suite of travel management services. We focus on assisting our corporate clients with all elements of managing their corporate travel program from the perspective of HR, Accounting, Policy and Finance.
Your travel program should be managed by a company that understands more than your need to book an airline ticket. Infinity Travelaz is that company. Our single source approach allows you to have all the needs of your travel program handled and to focus on the task at hand – how to save money.
Through Infinity Travelaz affiliation with one of the world's largest travel organizations, we have the clout and support of billions of dollars in travel buying power. This global relationship, which extends to over 100 countries, also helps to expand our coverage to travelers in the event of unforeseen eventualities.
This expanded purchasing power, combined with our service and technology, results in the best and most responsive travel organization in the market. We are large enough to compete with the biggest travel agencies in the world. Yet, we are small enough that every single client can easily gain direct access to our top executives.
We believe in building solutions for our clients based around their requirements, not ours. What's more, we understand what you need today probably won't be what you need tomorrow. That's why we are fully committed to making enhancements to your travel program as your needs expand.
Because we know cutting edge technology represents an essential building block for effective travel management, we place an unusual emphasis on technology to help us achieve results for our clients.
For more information, click here.
Groups, Meetings and Incentive Travel
  Infinity Travelaz is the right choice to manage all of your Group Travel needs!
Leisure Groups come in all sizes & styles. They can be Family or Class Reunions, Destination Weddings or Exotic Honeymoons, Fund Raising, Speciality Interest Clubs or even just the Guys or Gals Getaways. Corporate Meetings  include Sales or Financial Planning Meetings, Executive Retreats, Team Building Adventures or Incentive Travel ~ for the well deserved award trip. Whatever your group consists of, we have the experience to take your function to the top ~ and you're the hero!
Infinity Travelaz has the tools along with an incredible network of Supplier Partners to ensure your gathering is a success. No matter how large your group is, together we can rock it! For more information and to get started today, click here!
Testimonials and Our Story
What our Customers are saying about us
Testimonials from our satisfied clients
"We had a great time and enjoyed all of it. You did a great job and were very easy to work with. We liked the cruise and the food was good. The upgraded food and service was great in Cagney's Steak House. The Glacier paddle trip we booked outside of NCL was a great experience. The company wasn't top notch but did a good job. Since this was our first cruise we have nothing to compare NCL to. Thanks for the cheese platter in the room. We showed up hungry and then they closed down the food for the pre trip disaster instructions so it came in handy. Thanks again."  – John Dalton
"Cindi arranged a trip to the Dominican Republic for a friend and I. She was great and had us prepared for every detail from start to finish. She was able to arrange all of our accommodations that met our every need. Would definitely recommend and will use in the future! " – Jay Martinez
"Cindi was the absolute best!!! She took care of every detail of our trip and we never had to worry about a thing! She made sure we had the ultimate cruising experience! She was on top of everything and because of her we were able to upgrade at the last minute to an amazing suite! We will most definitely be contacting her again for any of our travel needs and sharing her name with all our friends! We really cannot thank you enough Cindi!!!"  – Shawna Davis
"Cindi Hanson is Awesome!!! She helped me plan a surprise 20th Wedding Anniversary for my wife and family. We cruised through the islands of Hawaii and it was amazing. Cindi took care of all our needs and I will highly recommend her to everyone I know. Infinity Travelaz is the way to go!!!"  – Bobby Guerrero
"I had a wonder experience utilizing Infinity Travelaz for my vacation plans for 2015.  I feel confident in recommending Cindi's services.  She is not only thorough, but also easy to work with, and always willing to take the time to discuss my concerns and respond to any questions.  She has recommended wonderful excursions that will truly enhance our Hawaii cruise.  Cindi is very knowledgeable and I would highly endorse using Infinity Travelaz for your next vacation or trip!"     – Kristen Bell
"My husband & I wanted to book a cruise for our 30th anniversary.  Once we talked to Cindi at Infinity Travelaz it all became a reality.  Cindi found the cruise we wanted at the price we wanted to pay.  She was so knowledgeable about transfers and the accommodations we wanted.  We are so pleased with her courteous, fast responses to our inquiries.  We are booked and ready to go!"   –  Cindy and Gerry Adams
"We highly recommend calling Cindi at Infinity Travelaz to make all your trips a breeze!  She really knows what she is doing and makes everything easier than it is.  We call her and then just take off and have a great time!  Whenever we want to go somewhere we just call Cindi and pack!"   –Rich & Twink Heiken
"Cindi has been our travel agent for over 12 years.  She watches out for us not only helping book our trips, but watches to see that we arrive safely and on time.  She watches our return flights to make sure everything is as we expect.  On the rate occasion when our return flights were cancelled or postponed due to weather, she has rebooked us even before we knew there was an issue.  Our Baltic cruise last September was everything she told us it would be.  We had three days of full sun, perfect autumn weather in St. Petersburg, Russia. Unprecedented!  I am not sure how she arranged that but we were not surprised!  I cannot recommend her highly enough!"   – Jackie Engelhardt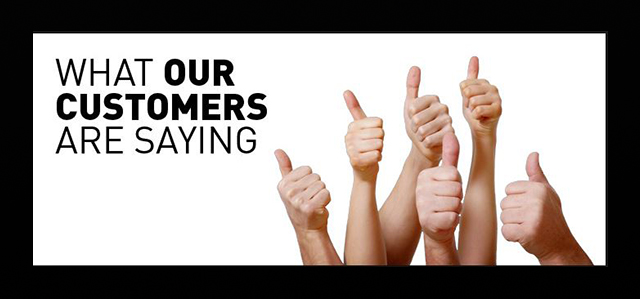 Let Infinity Travelaz become your Travel Agency.
Learn the difference between being a tourist and becoming a traveler.  Infinity Travelaz can show you how.
What is the difference between booking the least expensive cruise deal on your own versus using Infinity Travelaz to secure a great cabin on the right cruise ship to the perfect destination?  Or planning your trip to Hawaii by piecing it together to save a few dollars versus having Infinity Travelaz use one of their preferred supplier partners and customizing the ideal package for you?  The answer is simple – night and day!
Travel Agents take lots of training offered by our suppliers to learn the right product to offer to our customers.  Cruising is not a 'one size fits all' experience.  There are so many experiences to consider when looking for a cruise.  Big ship or more intimate space. Traditional dining or anything goes. Lots of kids or a more adult atmosphere. Sunny tropical itineraries, cultural and learning experiences, visual and breathtaking scenery or old world historical treks. Infinity Travelaz can help you make the right decision based on your criteria – not your neighbors.
The Hawaiian Islands are very diverse and way more than just beaches and luaus! They are rich in history and culture dating back to ancient sugar plantations.  Breathtaking landscape that can be seen up close and personal on many of the hiking trails for the more adventurous.  Snorkeling, diving, whale watching, kayaking and catamaran excursions offer lots of options for experiencing Hawaii by sea.  Infinity Travelaz is a Hawaii Expert, this distinction earned by in depth study courses about each island. You can rest assured we will find the right island, the perfect resort and recommend the best activities for your island getaway.
If you are only concerned with the cheapest deal and the 'at least I can go' attitude then knock it out on the internet.  If you want an extraordinary vacation experience, Infinity Travelaz is your best option.  We make the difference between you being a tourist and becoming a traveler.  We use trusted travel partners that have amazing products! Our confidence is knowing they will take awesome care of you. If ever there is a problem, you have 2 resources to make it right.  We are YOUR travel advocates.  We care about your vacation.
Let Us Customize Your Vacation
We can customize and personalize your vacation experience.
Let Infinity Travelaz take your vacation beyond the norm and make it a total personal experience. We have some fantastic supplier partners that can help us create one of a kind memorable vacations. You can do it your way completely!
It can be as simple as a special shore excursion or as extensive as a multi-country day by day, step by step complete customized itinerary. Our partners are located in all parts of the world ready to assist us with planning your dream vacation. Cooking class with the head chef of a Michelin Star Restaurant in London , VIP entrance to the Palace of Versailles, off the beaten path hotel in Sorrento or personal site seeing with a private driver and guide. This is the extra mile we go to make our travelers realize nothing is impossible when they have Infinity Travelaz as their Travel Consultant.
Independent touring ~ your way. Let's get started on yours today! Click here for more information.