Corporate Travel Management Programs
Infinity Travelaz can design the perfect Travel Management Program for your company.
Infinity Travelaz is affiliated as an Independent Contractor with Montrose Travel, which gives us an amazing network of travel partners to ensure our success. Being part of the Montrose Travel family includes affiliations with Radius Travel – one of the top 5 business travel management companies in the world, and Virtuoso – leader in luxury travel. All of this means we are part of the world's largest global distribution system of corporate and leisure travel. The result is our clients benefit as we have incredible buying power so we can give you the best pricing discounts available. We are able to negotiate some of the best airline, car and hotel contracts in the industry. Bottom line ~ your company saves money.
Introducing 1st Corporate Travel Management – the corporate travel division of Infinity Travelaz. We pride ourselves on delivering world class personal service. Being local in the Greater Phoenix area, we are able to build relationships with your travelers – our clients. We design programs around our clients requirements and needs, not ours. We understand what you need today probably won't be what you need tomorrow ~ we are fully committed to making enhancements to  your travel program as your needs expand. Infinity Travelaz knows a superior Travel Policy is important to our clients.
No matter how small your company is, you can save money by using preferred suppliers. We build personal relationships with our suppliers that benefit our clients by negotiating deep discounts with airlines, car companies, hotels, chauffer service and even airport parking. Our network includes a large number of the world's leading airlines, giving Infinity Travelaz access to a nearly unlimited range of routing options, discounts, amenities and other perks that other Travel Management Companies do not have access to.
For more information, click here.
  Infinity Travelaz is the right choice to manage all of your Group Travel needs!
Do you love to travel? Take a cruise? Stay at an all-inclusive resort? Tour through the wine country in Italy or France? Do you have a group of friends or associates that want to travel with you? Did you know that if you get enough people to sign on with you on your next trip, you can go for FREE? Are you ready to be their Pied Piper?
No, it is not just a legend or myth of a costumed clad young flutist that charms people or animals into following him anywhere. Pied Piper is the title bestowed upon a leader of a group. The person that is accountable to and for the group ~ The Chosen One. The group leader with the responsibility to bring people together that have something in common and take them to a destination they can all enjoy. And you can travel for FREE.
Who can be a leader/the Pied Piper? People within organizations or affinity groups that plan activities, self-appointed folks from family or class reunions or appointed people from cultural or philanthropic organizations.
What is the responsibility of the Pied Piper? There are many duties that the leader must do in order for the trip to be successful. Here is a partial list of things that need to be done:
Signing the agreement confirmation with the host agency ~ Infinity Travelaz ~ as the group representative
Group leaders choose with options the organization will offer to its members
They promote the trip/cruise ideas to the organization for decision
Maintaining a name list of those traveling, who will be traveling with whom, birthdates, etc…and pass that information to the host agency
Verifying the accuracy of legal names and spelling for documents
Maintaining acounting records of money collected for the travel and pass it to the host agency within the designated dates on the group contract
Communicating with those traveling all of the costs related to their trip, ie: cancellation and change fees, optional insurance information, etc…
Distributing documents to all travelers in the group
Escorting the group on the trip
What is the benefit to the Pied Piper? Group leaders are paid in complimentary travel. This benefit can be enhanced to include their companion, depending on the size of the group. With most cruise lines, for every 16 people, one berth is earned for free travel. What if the organization wishes this to be a 'ways and means' moneymaker for the club or society? The Pied Piper is then the entire organization, with one designated communicator to the host agency.
How does this program work? Instead of receiving free travel, the group leader negotiates a 'best price' for the trip, up charges all participants and earns money from each booking to go towards a designated fund. The organization still earns free travel, but by selling the earned free space and the up charges, there is a larger amount that goes in the designated fund. The larger the group, the larger amount of money that can be earned for their cause. Lots of times a cruise line will offer gap points good towards free cocktail parties, free space for welcome and farewell parties, wine or champagne in cabin, ship-board credits or other choices to enhance the group. All for prices less than original brochure cost for the cruise!
Infinity Travelaz would love to be your host agency! We would be happy to attend a meeting and present travel ideas to help get the ball rolling. We can bring in our suppliers and do a cruise night or themed resort presentation. Planning ahead is key to a successful trip. We look forward to working with you!
Testimonials and Our Story
What our Customers are saying about us
Testimonials from our satisfied clients
"We had a great time and enjoyed all of it. You did a great job and were very easy to work with. We liked the cruise and the food was good. The upgraded food and service was great in Cagney's Steak House. The Glacier paddle trip we booked outside of NCL was a great experience. The company wasn't top notch but did a good job. Since this was our first cruise we have nothing to compare NCL to. Thanks for the cheese platter in the room. We showed up hungry and then they closed down the food for the pre trip disaster instructions so it came in handy. Thanks again."  – John Dalton
"Cindi arranged a trip to the Dominican Republic for a friend and I. She was great and had us prepared for every detail from start to finish. She was able to arrange all of our accommodations that met our every need. Would definitely recommend and will use in the future! " – Jay Martinez
"Cindi was the absolute best!!! She took care of every detail of our trip and we never had to worry about a thing! She made sure we had the ultimate cruising experience! She was on top of everything and because of her we were able to upgrade at the last minute to an amazing suite! We will most definitely be contacting her again for any of our travel needs and sharing her name with all our friends! We really cannot thank you enough Cindi!!!"  – Shawna Davis
"Cindi Hanson is Awesome!!! She helped me plan a surprise 20th Wedding Anniversary for my wife and family. We cruised through the islands of Hawaii and it was amazing. Cindi took care of all our needs and I will highly recommend her to everyone I know. Infinity Travelaz is the way to go!!!"  – Bobby Guerrero
"I had a wonder experience utilizing Infinity Travelaz for my vacation plans for 2015.  I feel confident in recommending Cindi's services.  She is not only thorough, but also easy to work with, and always willing to take the time to discuss my concerns and respond to any questions.  She has recommended wonderful excursions that will truly enhance our Hawaii cruise.  Cindi is very knowledgeable and I would highly endorse using Infinity Travelaz for your next vacation or trip!"     – Kristen Bell
"My husband & I wanted to book a cruise for our 30th anniversary.  Once we talked to Cindi at Infinity Travelaz it all became a reality.  Cindi found the cruise we wanted at the price we wanted to pay.  She was so knowledgeable about transfers and the accommodations we wanted.  We are so pleased with her courteous, fast responses to our inquiries.  We are booked and ready to go!"   –  Cindy and Gerry Adams
"We highly recommend calling Cindi at Infinity Travelaz to make all your trips a breeze!  She really knows what she is doing and makes everything easier than it is.  We call her and then just take off and have a great time!  Whenever we want to go somewhere we just call Cindi and pack!"   –Rich & Twink Heiken
"Cindi has been our travel agent for over 12 years.  She watches out for us not only helping book our trips, but watches to see that we arrive safely and on time.  She watches our return flights to make sure everything is as we expect.  On the rare occasion when our return flights were cancelled or postponed due to weather, she has rebooked us even before we knew there was an issue.  Our Baltic cruise last September was everything she told us it would be.  We had three days of full sun, perfect autumn weather in St. Petersburg, Russia. Unprecedented!  I am not sure how she arranged that but we were not surprised!  I cannot recommend her highly enough!"   – Jackie Engelhardt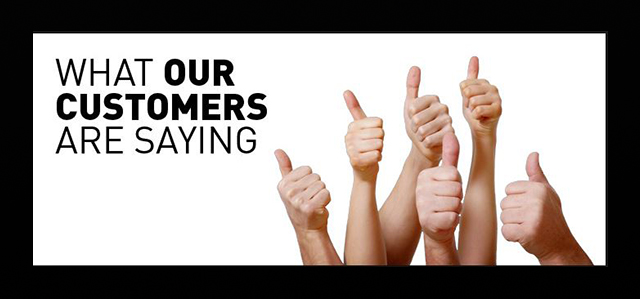 Learn the difference between being a tourist and becomeing a traveler.
Infinity Travelaz can show you how.
What is the difference between booking the least expensive cruise deal on your own versus using Infinity Travelaz to secure a great cabin on the right cruise ship to the perfect destination?  Or planning your trip to Hawaii by piecing it together to save a few dollars versus having Infinity Travelaz use one of their preferred supplier partners and customizing the ideal package for you?  The answer is simple – night and day! Book the vacation you deserve with the help of an experienced Travel Agency. 
Travel Agents take lots of training offered by our suppliers to learn the right product to offer to our customers.  Cruising is not a 'one size fits all' experience.  There are so many 'parts of the puzzle' to consider when looking for a cruise. Do you prefer a big ship or more intimate space? Is traditional dining for you or are you a person that likes eating in buffets or grabbing a slice of pizza on the run? Is a cruise ship with lots of kids okay or are you looking for a more adult atmosphere? Do you like sunny, tropical itineraries versus cultural and learning experiences? Is visual and breathtaking scenery a must or is it old world historical treks you are looking for? And haven't we all heard this from a friend "book the cheapest cabin, you aren't in it that much anyway!" Infinity Travelaz will help you make the right decision based on your criteria – not your neighbors.
Hawaii is way more than just beaches and luaus! The Hawaiian Islands are very diverse and each island has its own unique personality. They are rich in history and culture dating back to ancient sugar and coffee plantations. There is breathtaking scenery that can be seen up close and personal on many of the hiking trails for the more adventurous vacationer.  Snorkeling, diving, whale watching, kayaking and catamaran excursions offer lots of options for experiencing Hawaii by sea. World class golfing, amazing beach front resorts, incredible restaurants with outstanding cuisine and fantastic sunsets make Hawaii a fabulous destination for everyone! Infinity Travelaz is a Hawaii Expert and we are very proud of this distinction earned by in-depth study courses about each island. You can rest assured we will find the right island, the perfect resort and recommend the best activities for your island getaway.
Maybe your wanting to experience an incredible all-inclusive resort in the Caribbean or Mexico. We can help with that too! There are many different properties with exclusive idenities that offer similar offerings. But some are geared for families, some are designed for adults only and many offer categories for both. Their location can make a difference in your experience as well. Certain islands are known for their romantic interludes for Honeymooners and some cater to multi-generational family retreats. Infinity Travelaz will help you choose the perfect destintation to meet your expectations.
If you are only concerned with the cheapest deal and the 'at least I can go' attitude, then knock it out on the internet.  If you want an extraordinary experience, Infinity Travelaz is here to help you create awesome memories.  Our preferred travel supplier partners have the right products so you can make the right choices for the ultimate vacation. The internet can't get to know you, offer suggestions and take care of you like we can.  It won't be there for you from the time you book your vacation until you return home either. But we will! Infinity Travelaz is your travel advocate – we care about your experience. We make the difference between you being a tourist or becoming a traveler.
We Want to be Your Travel Agency
We can customize and personalize your vacation experience.
Let Infinity Travelaz take your vacation beyond the norm and make it a total personal experience. We have some fantastic supplier partners that can help us create one of a kind memorable vacations. Completely your way!
It can be as simple as a special shore excursion or as extensive as a multi-country day by day, step by step completely customized itinerary. Our partners are located in all parts of the world ready to assist us with planning your dream vacation. Cooking classes with the head chef of a Michelin Star Restaurant in London , VIP entrance to the Palace of Versailles, off the beaten path hotel in Sorrento or personal site seeing with a private driver and guide. 
Infinity Travelaz is proud to announce through our affiliation with Montrose Travel, we are part of the Virtuoso Luxury Travel network. We have upgraded to being called Travel Advisors and as part of their global luxury network, our clients have access to incredible Virtuoso Benefits like:
Preferred rates, room upgrades upon arrival and Virtuoso-only amenties at dozens of properties world wide. Shipboard credits, Virtuoso-exclusive shore excursions, welcome aboard amenities and dedicated onboard hosts on many cruiselines. Luxury resorts and local hosts all over the world to ensure your memorable vacation of a lifetime!